Session Initiation Protocol (SIP) — Train and Certify Online!
Wouldn't it be great if you could get convenient training and even certification on Session Initiation Protocol? Now there's an excellent, cost-effective and convenient source for both training and certification – The SIP School's online program, endorsed by TIA.

What is SIP?
Critical for today's telecommunications, the Session Initiation Protocol (SIP) is a signaling protocol used for establishing sessions in an IP network. A session might be a simple two-way telephone call or it might be a collaborative multi-media conference session. The ability to establish these sessions means that a host of innovative services become possible, such as voice-enriched e-commerce, web page click-to-dial, Instant Messaging with buddy lists, and IP Centrex services. The Voice over IP (VoIP) community has adopted SIP as its protocol of choice for signalling. SIP is an RFC standard (RFC 3261) from the Internet Engineering Task Force (IETF), the body responsible for administering and developing the mechanisms that comprise the Internet. SIP is still evolving and being extended as technology matures and SIP products are socialized in the marketplace.
With implementation of SIP into all PBX manufacturers' systems, as well as VoIP Phones, unified communications solutions and gradually into mobile, it is imperative that those working with these technologies learn about SIP.
Become a SIP Expert
TIA has officially endorsed The SIP School as the training provider of choice for SIP. Along with the training program, you (or your personnel) can now become officially recognised as a SIP expert by passing the SSCA™ certification test.
The training program is delivered through eLearning across the Internet. Registered students have access to all training material for a full 12 months, including access to all new SIP training material added to the program during the license period.
The SIP School is offering a 10 percent discount on the training program and certification to TIA members and friends
Receiving the TIA Member Discount
To receive the 10 percent TIA discount, please send an email to membership@tiaonline.org.
Not a TIA member? Find out more how to join, view a list of TIA member companies, membership benefits, or complete an online application.
The SIP School and the SSCA™ has endorsements from the following: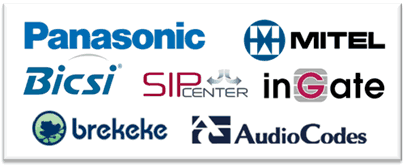 Certification Program Details
The SIP School training program is made up of individual training modules that allow new learners to work through in sequence or experienced students to simply pick what they want to know. The modules are as follows; more detail can be found on The SIP School Web site.
Core SIP
SIP (The Session Initiation Protocol) is described in this module, along with the many other components and services that will be encountered on a SIP based network.

SIP Trunking
This module teaches the theory of connecting a SIP based PBX to the PSTN and it is the foundation of vendor-specific Trunking modules.
SIP-T and the PSTN
SIP networks will, of course, have to allow connections to and from the PSTN. This module works through SIP and PSTN connectivity.

Firewalls, NAT and Session Border Controllers
Inevitably, all IP traffic comes across a firewall / NAT device and in the case of SIP they can stop the flow of SIP message. This module looks at the problems and the solutions including session border controllers.

SIP Security
SIP Security is a complex issue, and this modules covers many SIP security problems, along with possible solutions.

SIP and Voice over IP
This module is a refresher module on the basics of Voice over IP. It also focuses on components that are important to a SIP-based network.

SIP and Unified Communications
SIP and Unified Communications shows you how SIP underpins all the elements of unified communications to realize the efficiencies a successful implementation promises to business.

ENUM and DNS
ENUM – electronic numbering (along with DNS – domain name system) – is developing into an essential protocol on SIP networks with the purpose of assisting in finding destination SIP devices from a single SIP address.

Testing and Troubleshooting:
Learn how to monitor and test SIP devices and services using Wireshark. This tool enables delegates to analyze call control messages to establish where a fault may lie in the SIP infrastructure. Full examples are provided, and delegates are encouraged to follow the exercises to try for themselves.
Total running time for this course (including time taken to work on all the labs) is approximately 14 ½ hours from start to finish. This does not include study time for the SSCA™ or taking the SSCA™ final test itself.
For more information please visit
www.thesipschool.com

The site provides the following
Course Catalog
Pricing
Free Training
Demos
Access the SIP Wiki
Access to the SIP Directory
The SIP Blog
SIP Twitter